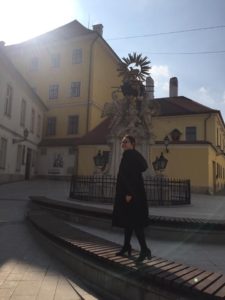 Hello, I am very happy to share with you my three-year life experience in Hungary. I am from China, and I arrived in Hungary at September 2015.
Since I first came to Hungary, many Hungarian friends asked me: why do you choose Hungary? I thought it was an interesting question, I answered hundreds of times with hundreds of answers to hundreds of people.
To be honest, I stayed in Debrecen for two years, which is the second biggest city in Hungary, but in my eyes, it is a small, quiet and boring village. However, I changed my mind after staying there for half a year. I feel so warm because the people are so kind and are always willing to help. Gradually, I started to fall in love with the city, which impressed me not only by its quietness, but also by the kindness.
It is always hard for a foreigner to get adjusted to the native "salty food", especially for Chinese who are much pickier in food. Surprisingly, I love goulash so so so much! And I get used to Hungarian cuisine very fast, they are very delicious.
Before I came to Hungary, I had an impression that European people are all fashionable, since Paris and Milan are the Fashion capitals in Europe, which are famous worldwide. However, the real European wear modestly, and not as showed as in TV. It also may due to the different fashion values of dressing code between Europe and Asia. In addition, I think Budapest is much more better than Paris and Milan to live after travelling several times there.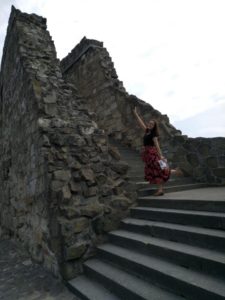 The public transportation is super! Every time, when my friends come to Budapest and visit me, I will show them the public transportation system. I feel that I can go anywhere by public transportation, life is so convenient and easy here. I love love love it.
Winter is on its way, I am also on my way studying hard in ELTE. I hope you enjoy the study in ELTE and life in Hungary. Cheers!
Feifei Wang